Monthly we eat breakfast together at the Mountainside Diner, Route 206 north, in Byram. We have prayer and discussion, plus plans for our various activities during the course of the year. The breakfast is on the secoind Sunday of the month, 7:15 am (typically).

Also monthly, the Nuts and Bolts gather in the church offices area for a brown bag lunch, plus a scripture discussion and then light work around the church.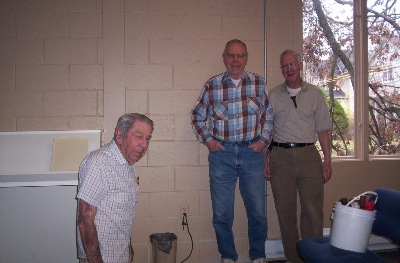 The Men's groups are also building a Memorial Garden off one side of the sanctuary. Come and see -- while it is under construction still, we have laid out the outlines of what it will become.