Sunday School is for Children ages three and older, concurrent with the service at 9:30 in the lower CE Building..

You do not need to be registered in advance to attend Sunday School. Just come and enjoy!

Please enjoy some pictures of recent Sunday School children from prior years.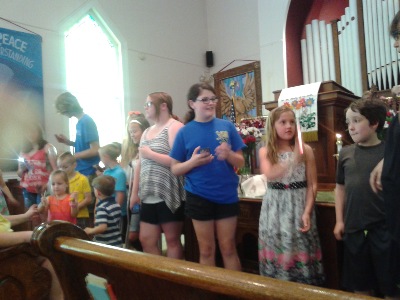 Below is a Confirmation Class and adult leaders, they were working / volunteering at the Stanhope Clean-Up Day.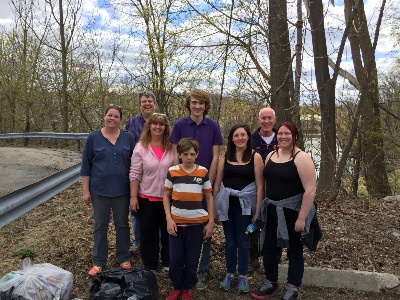 A hearty group from VBS .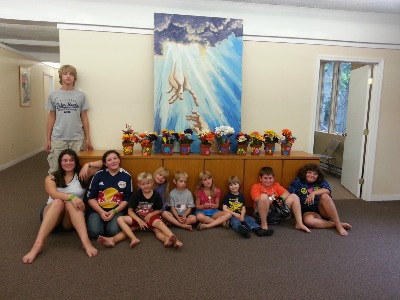 Or from Palm Sunday recently --